Lessons in unique storytelling
August 6, 2018 11:00
Each Friday on The CBS Evening News with Jeff Glor, Steve Hartman's "On The Road" segment brings viewers moving stories with extraordinary people. "On The Road" is modeled after the long-running, legendary series of the same name originally reported by one of America's greatest TV storytellers, the late CBS newsman Charles Kuralt. Today, Steve is one of Americas best storytellers, well respected in all corners of journalism.
Hartman is well known for his multiple award-winning feature series, "Everybody Has a Story." Hartman proved the adage by tossing a dart at a map of America and then randomly picking an interview subject from the local phone book. Debuting in 1998, and continuing for the next seven years, Hartman produced more than 120 such pieces. In 2010, Hartman reprised the series on a global scale. In partnership with NASA, each "Everybody in the World Has a Story" segment began with an astronaut in the International Space Station spinning a globe and pointing to random locations for Hartman to travel and find a story. In one month's time, Hartman went around the world twice.
In his career, Steve has collected scores of accolades including a DuPont-Columbia University award, three national Emmy's and nine RTDNA Edward R. Murrow Awards.
This September, join RTDNA and the Society of Professional Journalists for an interactive session with Hartman at the Excellence in Journalism conference.
Hear Steve describe how he finds, writes and edits his stories, as he breaks down some of your favorites. He'll have lessons we can all learn no matter what your market size or your role in the newsroom.
Watch CBS News' 2017 National Murrow Award-winning entry for Excellence in Writing, featuring Hartman's "On The Road" work below.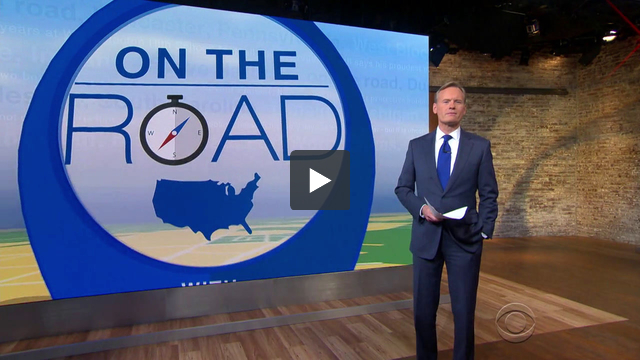 Excellence in Journalism 2018, RTDNA's annual conference presented in partnership with the Society of Professional Journalists, is an affordable, accessible, actionable training opportunity like no other for broadcast & digital journalists, just $230 for members who register by August 7.